OWS Series Round 5: Rockingham – State Championships – Club Premierships
28 November 2020 at 7:00 am

-

1:00 pm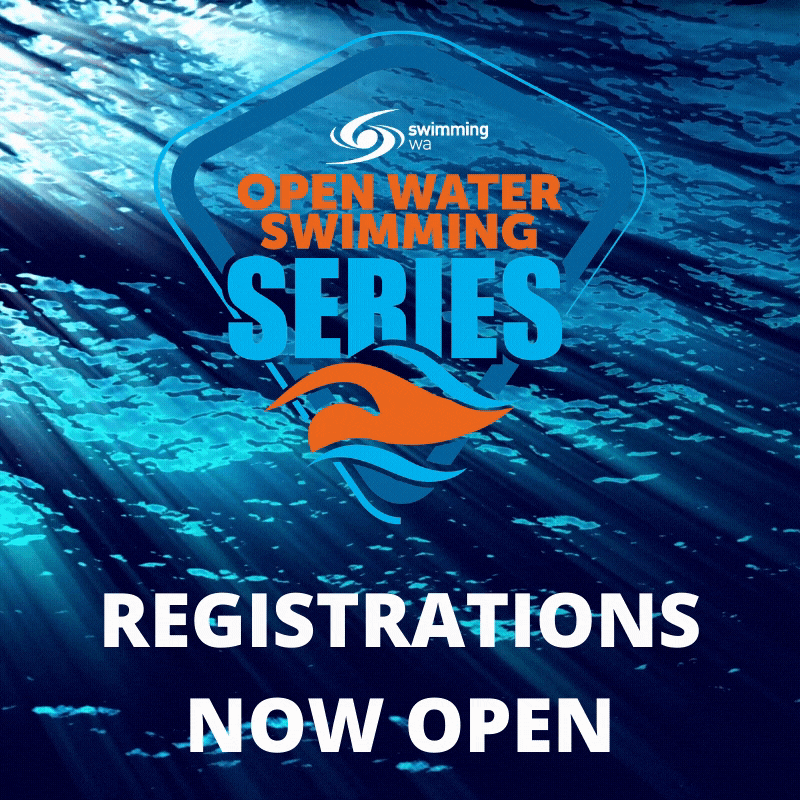 Proudly presented by



and supported by
Remember to be SunSmart as you swim with us
Slip-on sun-protective clothing that covers as much of your body as possible.
Slop on SPF 30 or higher broad-spectrum, water-resistant sunscreen, at least 20 minutes before sun exposure. Re-apply every two hours when outdoors or more often if perspiring or swimming.  (Apply your race number before applying sunscreen)
Slap on a broad-brimmed hat that shades your face, neck and ears.
Seek shade.
Slide on sunglasses.
Registrations close in



Swimming WA State Championships

&

Club Premiership Round
Round 5: Rockingham Foreshore



Saturday 28 November 2020
Thank you for registering for the OWS Series.
We're excited that you will join us for an amazing morning of open water swimming.
Please read the following for everything you need to know before you swim.
In the week leading up to the Round, you will be emailed an e-ticket with your Race Number.  Please check your details are correct and you are listed in the correct event (if you have any concerns please email: ows@wa.swimming.org.au).
Please bring a printout or have the e-ticket open on your phone at check-in to reduce waiting queues.
Distances Available
There are three distances for Swimming WA members for National times – 5km, 7.5kms and 10kms and STATE Medals will be awarded in the following categories:
5km                 13/14yrs, 15/16yrs, 17/18yrs, Open
7.5km              15/16yrs
10km               17/18yrs, Open
There are five distances for members of the public to challenge themselves – 500m, 1.25kms, 2.5kms, 5kms and 10kms and OWS Medals will be awarded in the following categories:
500m               9 and above – Participation
1.25km            U/15, U18, Open (18-34), Legend (35-49) & Super Legend (50+)
2.5km              U/15, U18, Open (18-34), Legend (35-49) & Super Legend (50+)
5km                 U/15, U18, Open (18-34), Legend (35-49) & Super Legend (50+)
10km               U/15, U18, Open (18-34), Legend (35-49) & Super Legend (50+)
Wave Times
*Please note that the below times are subject to change due to swimmer numbers and conditions.
500m: Briefing time – 07:55 am, Start

Time –

08:00 am, Cap Colour – Purple

1.25km: Briefing time – 08:25 am, Start Time – 08:30 am, Cap Colour – Silver

State 10km, State 7.5km &

State 5km:

 

Briefing time – 08:25 am, Start Time –  08:36 am

Public 10km: Briefing time – 8:25 am, Start Time 08:38, Cap Colour – Yellow

Public 7.5km: Briefing time – 08:25 am, Start Time –  08:38 am, Cap Colour – Purple

Public 5km: Briefing time – 08:25 am, Start Time –  08:40 am, Cap Colour – Red

Public 2.5km: Briefing time: 08:25 am, Start Time: 08:42 am, Cap Colour: Green
Registration
The check-in area will be located on the beach and open from 7:00am to 8:00am. Please arrive early to avoid the "last-minute rush".
You must bring your e-ticket with your race number with you to check-in and proceed directly to the tent marked with your swim distance!
Your entry pack includes a timing chip, race tattoo and race coloured cap depending on your chosen distance.  it is compulsory to wear these at all times during the swim for identification purposes.  Note: OWS silicon caps can replace the cap in your pack as long as the colour matches the distance you have entered.
NOTE THAT ENTRY PACK PICK UP & LATE REGISTRATIONS WILL CLOSE AT 8:00AM SHARP.  IF YOU ARRIVE AFTER THIS TIME YOU WILL NOT BE PERMITTED TO PARTICIPATE IN THE EVENT.
THIS IS A WATER SAFETY MEASURE AND IS STRICTLY ADHERED TO.
Note: If you have purchased an OWS silicon cap from the merchandise store, you can collect this from the Vorgee Merchandise Tent on the beach and use this for your swim, provided it is the same colour as the distance you are swimming.  Unused latex caps can be returned to check-in or the Vorgee Merchandise Tent for repacking and to do your part to help us to reduce waste this summer.
Late Registration or Changes
You can register online, or at the help desk (found at the front of the check-in area) on the day of the event right up until 30mins before the first event, when late registrations and distance changes close.
Note: You can change your registered distance by emailing ows@wa.swimming.org.au.  It is recommended if you wish to change your distance to do so as early as possible to avoid queues.
You will be issued a new e-ticket and race number when you change your distance and will not be able to use the old one.
RETURNING OF TIMING CHIPS
All timing chips must be returned as soon as you have finished the swim.  Failure to do so will incur a $20 fee for the replacement.
RACE TATTOOS
You will receive two individually numbered race tattoos. These need to be applied to the outside of each of your arms.
No need to wait in line, you can apply the tattoo yourself:
1. Separate tattoos
2. Remove plastic coating
3. Apply to the right shoulder and left arm with logo at the top
4. Apply water for 1min (wet cloth is best) or until soaked through
5. Slowly remove the paper
Note: Make sure to apply the race tattoo before your sunscreen.
Swimmer Feeding for 7.5km and above
Parking
Please allow plenty of time to park and check-in as cut off times are strict.  Remember to follow all road signs and parking rules.
The Swim Course
Kayak Feeding
You are able to have a paddler in the designated area pictured in the map below on the ocean side of the course.
Note that this is slightly off the course, when feeding you need to move out of the line of swimmers as to allow faster swimmers pass uninhibited.  Paddlers must remain out of the way of swimmers at all times.  Feeding can occur anywhere inside the marked area.
The paddler is able to hand food to the swimmer and must collect any rubbish after.
Beach Feeding
There will be a designated area for beach feeding area just past the start line for about 20m.
Beach feeders can wade out to the swimmer but again must not inhibit any other swimmers.  Swimmers again must swim off the mainline of the course to feed.
If feeding from the beach, you may touch the bottom but you must not kick-off or porpoise in the direction of the course.  You will need to lower yourself back into the water and begin swimming again.
State Swimmer Feeding
State Swimmers wishing to feed during their event must have a handler and feed from the feeding platform located on the Val Street Jetty. Please remember that:
State swimmers are to present at registration with their swimwear
Tattoos are to be applied to right shoulder left arm.
It is an in-water finish swimmers will also have their number written on the backs of their hands.