Proudly

presented

by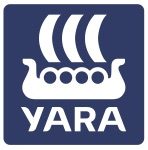 and

supported

by


OWS is

Back
Today saw the start of the 2020/21 Open Water Swimming Series as swimmers from around the state competed in the Yara Barrup Classic at Hearsons Cove, Karratha. 
Spectators were treated to an array of talent as 15 swimmers competed in the 200m and 32 athletes were racing in the 5km. With swimmers from Broome to Bunbury, there were 109 athletes taking to the water in incredible conditions. 
With many swimmers entering the 200m and 500m for the first time, it was great to see the youngsters taking it upon themselves to #challengeyourself. It was great to see so many people in the community getting involved, with the City of Karratha, Mayor, Peter Long, on hand to present medals
In the 5km, it was Bryon Kimber (UWA – West Coast, c: Michael Shaw) taking line honours after leading from start to finish. It was a tight battle for the minors as the North Coast team went head to head. Jack Wilson (North Coast, c: Ian Mills) beat out fellow Australian team member Nicholas Rollo (North Coast, c: Ian Mills), claiming bragging rights ahead of a busy summer of racing as they prepare for Tokyo 202One. 
In the women's race it was another dominant performance from North Coast with Kelsey Eastwood (North Coast, c: Ian Mills) taking line honours ahead of fellow teammate Chloe Truscott (North Coast, c: Ian Mills). 
Swimming WA would like to thank Yara Pilbara and the City of Karratha for their ongoing support and generosity ensuring events such as today can continue to be successful and the community can thrive. 
Additionally, we would like to thank all of the volunteers, especially technical officials Stella Carrara and Kate Reynolds for providing a safe and supportive environment for all competitors.
We look forward to a bigger and better event next year, providing another opportunity for you to #challengeyourself.
All eyes are now on Round 2 of the Open Water Swimming Series: Coogee Beach on Saturday, 31 October presented by Westpac and New Town Toyota. Come swim with us for the first Round in the metropolitan area and register now.
Race Day

Results
Here are our place getters for the OWS Series Round 1: Yara Burrup Classic proudly brought to you by Yara Pilbara and the City of Karratha:
Race Day

Gallery