Swimming WA Foundation Diamond Mile FUNraiser
The Swimming WA Foundation Diamond Mile FUNraiser is proudly presented by
Join us at Bathers Beach in Fremantle and show your support for the Swimming WA Foundation. The Diamond Mile offers participants the choice of an 800m or 1.6km swim with all funds raised from the event going towards assisting Multi-Class swimmers with a disability in Western Australia. Swimmers of ages 9 and up are encouraged and welcome to participate.
Date: Saturday 6th April 2019
Start time: 9:00am
Distances: 800m and 1600m
Entry Fee: $30 – 800m and $50 – 1600m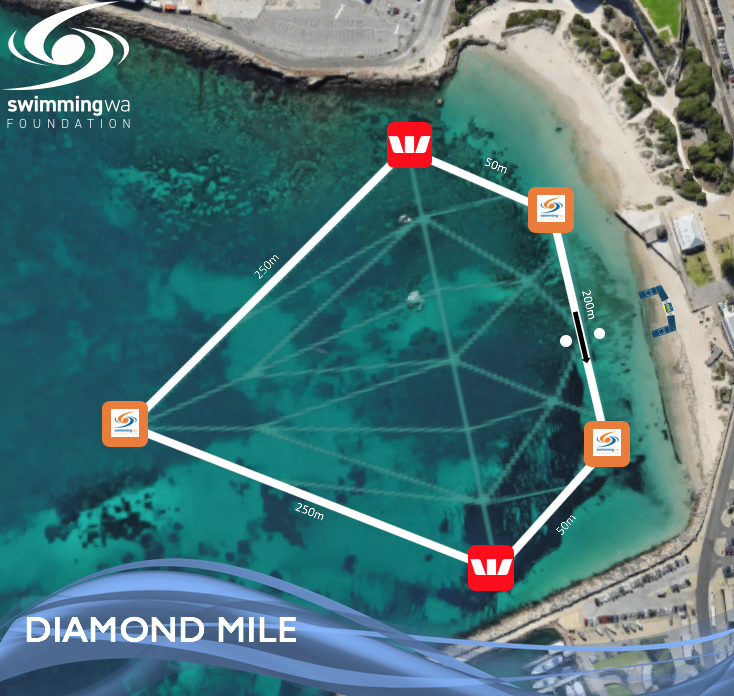 About the SWA Foundation
The SWA Foundation aims to raise vital funds to support swimmers with a disability and as well as their Clubs, to provide access and swimming tuition to meet specific needs.
The Foundation is seeking support to increase our fundraising efforts. These courageous West Australians require support and assistance that tests even the most dedicated volunteer. Multi-Class athletes require financial assistance to undergo specific athlete evaluation to obtain a swimming "classification". This classification groups the swimmer according to their impairment to participate in the sport.
Our goal is to assist Western Australian Swimming Clubs host well-structured open days for swimmers with a disability to participate and commence their swimming journey. Along with the health and social benefits, the potential to participate at the highest level is a goal that we hope will be within their reach.
Your kind donation will provide funding to ensure cost is not a hurdle for swimmers with a disability to get into the water.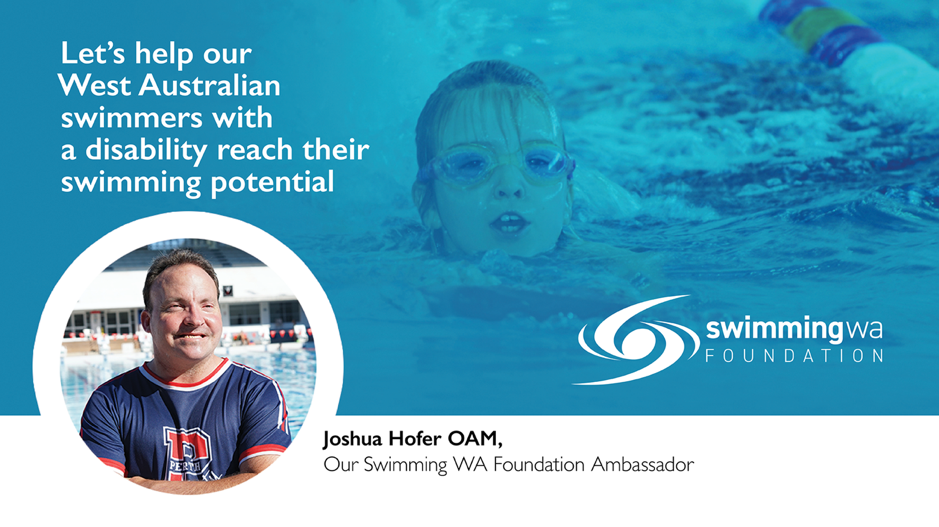 UP